WILD GOOSE QIGONG WORKSHOP IN STOCKBRIDGE, EDINBURGH
WILD GOOSE QIGONG WORKSHOP
- Powerfully Energising and Therapeutic
The Wild Goose Qigong Workshop will take place on
SATURDAY 15TH APRIL, 2 - 5PM
AT
THE GALLERY, LIFE CARE CENTRE, CHEYNE STREET STOCKBRIDGE, EDINBURGH
This Wild Goose Qigong Workshop will be suitable if you've been attending the online Wild Goose Qigong courses, or have attended classes/workshops in the past.
To read about Wild Goose Qigong, please click here
There will be a break in the middle of the Workshop for tea/conversation.

Cost: £45
If you'd prefer a Beginners Tai Chi or Qigong Relaxation Class in either Stockbridge or Bruntsfield/Morningside, Edinburgh please click here for details of classes presently taking place.
Online Tai Chi and Qigong courses, including Wild Goose Qigong Courses are also running - please click here for details. Hazel runs classes for all levels of ability and experience. If you are unsure which course to enrol on, please feel free to get in touch by either telephone or email.
To read about Wild Goose Qigong, please click here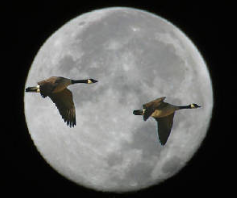 HOW CAN I BOOK MY SPACE IN THE WORKSHOP?
To reserve your space in the Wild Goose Qigong Workshop please click on the button to the right to make your payment via paypal, credit, or debit card. Once payment is made your place will be secured in the Workshop. Hazel is looking forward to teaching you.
For those who prefer an alternative payment method, this can be arranged too.